Dennis J. Sysko
Of Counsel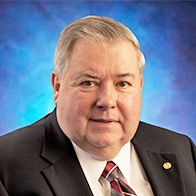 Email: djs@hsclaw.com
College University of New Haven, B.S.E.E.
Law School University of Baltimore, J.D.
Memberships Anne Arundel County and Maryland State Bar Associations; The District of Columbia Bar
Area Of Practice
Technology Law
Business Association Law
Intellectual property
Business Start-Ups
Administrative Law
Government Contracting
National Security Agency Cases
Technology Transfers
Security Clearance Appeals
Corporate Law
Admissions
Maryland; District of Columbia; U.S. Supreme Court; U.S. District Court, District of Maryland; U.S. Bankruptcy Court; U.S. Court of Federal Claims; U.S. Court of International Trade; U.S. Court of the Armed Forces
Dennis J. Sysko, born in Derby, Connecticut; admitted to the Maryland Bar; District of Columbia bar; and the United States Supreme Court. Also admitted to practice before the U.S. District Court including the Federal Trial Bar, U.S. Bankruptcy Court, U.S. Claims Court, U.S. Court of International Trade, U.S. Court of Military Appeals and U.S. Tax Court and served as an Administrative Judge for the U.S. Equal Employment Opportunity Commission. Extensive experience with technical and legal issues involving the Security Clearance Appeals and Adjudications, National Security Agency, the U.S. Intelligence Community and high tech business issues. Education: University of New Haven (Bachelor Science in Electrical Engineering), University of Baltimore (Juris Doctor).
Member
Maryland State Bar Association, Anne Arundel County Bar Association, former President Anne Arundel High Tech Council, Association of Foreign Intelligence Officers, and Adjunct Professor University of Baltimore School of Law – Opportunity Analysis.
Practice Interests
General practice of law and litigation with special emphasis on complex issues concerning National Security Law, Security Clearance Appeals and Adjudications , Defense Office of Hearing and Appeals adjudications, Intelligence and Defense Community Adverse Personnel Actions, CRADAs, Business, Product or Service Commercialization, Joint Ventures and Partnering, Technology Commercialization, Technology-related Issues, Corporate Litigation and Strategic Planning.
In addition to the more traditional practice elements, Mr. Sysko provides a diverse range of counsel in the legal consequences and issues concerning high tech issues involving business formation, acquisition or merger; high tech product and service development and roll-out; relationship structuring including preparation of sophisticated non-disclosure, anti-competition and proprietary agreements, executive employment agreements, licensing and corporate stability strategies; strategic planning and plan development; formulation of business strategy; business evaluation agreements; and business formation and investment strategies.