Emile J.Henault III
Senior Partner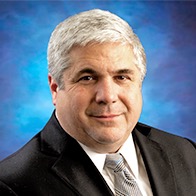 Email: ejh@hsclaw.com
College Towson University, B.S.; University of Baltimore, M.B.A.
Law School University of Baltimore, J.D.
Memberships Anne Arundel County and Maryland State Bar Associations.
Area Of Practice
Admissions
Maryland and U.S. District Court, District of Maryland; U.S. Tax Court; U.S. Court of International Trade; U.S. Claims Court; U.S. Court of Military Appeals.
Emile J. Henault, III., born in Glen Burnie, Maryland; admitted to the Maryland Bar. Emile is a member of numerous professional associations and honor societies. In addition he has received a variety of awards for outstanding public service.
Education
Bachelor of Science Towson State University; Masters of Business Administration; University of Baltimore Graduate School of Business; Juris Doctor University School of Law. Member: Maryland State Bar Association, Anne Arundel County Bar Association.
Practice Interests
Real Estate including commercial and residential transactions and litigation. Mr. Henault is President and General Counsel to Maryland First Title, Ltd., a Real Estate Title and Escrow Company serving Anne Arundel and surrounding counties.