Can I Get and Extension of Time to Respond to the Statement of Reasons (SOR)?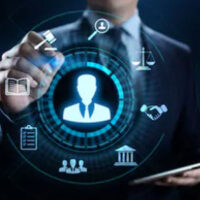 Have you received a Statement of Reasons (SOR) from the Department of Defense Consolidated Adjudications Facility (DoD CAF) or other Government Entity revoking or denying you a security clearance? If so, you are probably feeling like all other individuals who have received them in the past, and as those will feel in the future – nervous, anxious, scared, and confused. You are likely overcome with many emotions. They Government is essentially, for good reason or not, attempting to eliminate your income which you need to survive.
You need time to figure this out! You need to know whether you want to proceed with interviewing and hiring and Attorney to help you fight this; you need to do research and find what you can do to mitigate the issues presented.
A thorough review of the Statement of Reasons (SOR) reveals a strict timeline to respond. It could be twenty (20) days, thirty (30) days, forty-five (45) days, or another time frame as prescribed by the Department of Defense Consolidated Adjudications Facility (DoD CAF) or other Government Entity. Is that enough time to get all the necessary documentary evidence, references, and mitigating information you need to proceed? Likely not!
The next logical question is – "Can I get an extension?". The answer isn't always quite clear!
DoDD 5220.6, E3.1.4. states, "Requests for an extension of time to file an answer [to the SOR] may be submitted to the Director, DOHA, or designee, who in turn may grant the extension only upon a showing of good cause."
Some Statement of Reasons documents may come with directions on applying for an extension that state, "Your employing organization may, upon your written request and prior to the expiration of the original deadline, grant an extension of an additional thirty (30) calendar days in which to respond. To request an additional extension, you must provide a written request, with justification, to your SMO prior to the current deadline. Your SMO will then submit your request to the DoD CAF for review/approval. Any request for extension of time to respond, after the initial extension, may be granted only by the DoD CAF."
In practice, DoD CAF will often grant extensions. Most individuals who receive a thirty (30) day deadline are often automatically granted an additional thirty (30) days by their organization, and they are made aware of that extension being granted upon delivery of the SOR. If an individual has received sixty (60) days with the extension, an additional extension will only be granted with good cause.
Individual's who receive a twenty (20) days' timeline to response to the SOR often are granted extensions as well, but those must be requested, and good cause must be shown. Generally, that can be requested via e-mail which can be located within the documents delivered with the SOR.
When it comes to other Government entities, they generally do offer extensions of time to respond to their Security Clearance Revocation / Denial document. However, it is not guaranteed, and it must be judged on a case-by-case basis.
Every individual who has received a Statement of Reasons (SOR) or other Security Clearance revocation or denial document should always operate with the concept that the initial timeline to respond is the official deadline. You are only entitled to an extension if you have received confirmation of an extension from your SMO / Security Officer / DoD CAF, or other individual or entity with official capacity to grant that extension. You should always secure written proof of your extension request being granted and include the fact that you obtained an extension, and a copy of that written proof, in your response to the SOR.
Regardless of your situation, if you need an extension, you should consider contacting an attorney to help you obtain it, and potentially move forward with representation. Responding to the Statement of Reasons or other Security Clearance revocation or denial document is a complex process, and an attorney can help you simplify the process and give you the best chances to succeed.
Contac Henault & Sysko, Chartered today for a free consultation  to review your SOR at (410) 768-9300 or https://www.hsclaw.com/contact-us/