Can My Family Ties In Foreign Countries Be Used Against Me When Applying For A Security Clearance?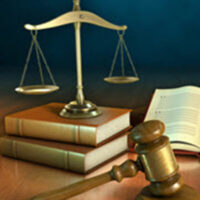 Most of the time, when a person is applying for a job, they are doing so on their own merits, with only their record and their achievements to speak for them. However, when a person is applying for a security clearance, much more than their own record is scrutinized – everything from past friends to current family relationships may be investigated. If any ties exist to a potentially hostile country, or to family or friends in hostile countries, it does not usually remove you from consideration immediately, but you may be called upon to explain your situation further to the relevant authorities.
DOHA Reverses Decision, Clarifies "Very Heavy Burden" On Applicants With Foreign Ties
A recent decision from the Defense Office of Hearings & Appeals (DOHA) illustrates this clearly. A man originally born in the Soviet Union (USSR, now Russia) was denied a security clearance. The applicant had emigrated to the United States around the year 2000, becoming a naturalized citizen 6 years later. He later married a fellow Soviet emigre, who had been resident in the United States since the mid-1990s, and had 2 children, the eldest of which had acquired dual U.S.-Russian citizenship.
The applicant's mother and half-sibling were still citizens and residents of Russia, and he had several acquaintances in the country that he still communicated with on a semi-regular basis. However, the applicant also had familial, physical, and financial ties to the United States, being active in his community and possessing both home equity and savings.
The judge in the initial hearing had determined that while the applicant's familial relationships had shown a "heightened risk of foreign exploitation," the applicant had also introduced enough mitigating evidence, showing his ties to the U.S., where the risk might be allayed. However, the reviewing panel reversed this decision.
The panel stated in their opinion that every security clearance request starts with a "strong presumption" against the grant or maintenance of a clearance, and that the burden is on the applicant to overcome that presumption. The standard applied by DOHA states that a clearance can only be granted (or extended) when doing so would be "clearly consistent" with the interests of national security, and in this case, the applicant's evidence was insufficient.
Generally, any country whose policies "consistently threaten" U.S. national security will be viewed as hostile, at least in DOHA negotiations, even if no actual hostilities have broken out at any time. Russia has an appalling human rights record, and consistently engages in patterns hostile to free press and the free exchange of ideas, to say nothing of demonstrable patterns of cyber-espionage against the United States. The applicant's origins in the former Soviet Union must be seen as potentially suspect for the purposes of a DOHA decision.
Contact A Maryland Security Clearance Attorney
While the "very high" burden of persuasion may seem unjust, issues of national security have long since required the highest possible standard because of the potential risk to so many people involved. If you are uncertain of your chances at receiving a security clearance because you fear not meeting the standard, a dedicated Maryland security clearance attorney can be of great help in determining how you should proceed. Our firm of Henault & Sysko, Chartered has handled many cases involving foreign family ties, and we will work hard toward a positive outcome for yours. Contact our offices today at (410) 768-9300 to schedule a consultation.
Source:
ogc.osd.mil/doha/industrial/2020/19-00831.a1.pdf
https://www.hsclaw.com/will-falling-behind-on-my-student-loan-payments-doom-my-efforts-to-obtain-a-security-clearance/