Can the Pentagon Discriminate Against Naturalized U.S. Citizens When It Comes to Reviewing Security Clearances?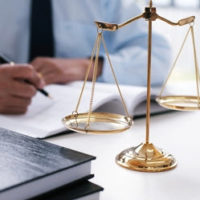 As a general rule the federal courts do not intervene in security clearance decisions. The reason for this is fairly straightforward: Security clearances are a privilege, not a constitutional right, and the executive branch has wide discretion when it comes to deciding who should have access to sensitive information. That said, the government's discretion is not completely without restriction, as illustrated by a recent decision by a federal judge in Seattle.
Seattle Judge Issues Nationwide Injunction Over MAVNI Soldiers
The issue in this particular lawsuit is not whether an individual should receive a security clearance, but rather whether the Department of Defense (DOD) can treat certain groups of applicants differently. The plaintiffs in this case all entered the U.S. armed forces through the Military Accessions Vital to National Interest (MAVNI) program. According to a recent article published by Military.com, the DOD created MAVNI in 2008 "as a one-year pilot program with the goal with the goal of bringing in non-citizen recruits with language or medical skills for the nation's counterinsurgency wars and giving them a fast track to citizenship in return."
But the MAVNI program's legal status has been a constant state of flux. As Military.com explained, the DOD suspended the program in 2009, resumed it in 2012, and suspended it again in 2016. But current Secretary of Defense Jim Mattis said last year that he was "taking the steps obviously to save the program, if it can be saved."
Unfortunately, all this back-and-forth has left a number of MAVNI participants in limbo with respect to their security clearances. The plaintiffs in the Seattle case include a number of highly skilled foreign nationals who became naturalized U.S. citizens. They were induced to join the armed forces as part of MAVNI. The plaintiffs' positions require security clearances (or at least interim security clearances) but they have been unable to obtain them due to "counter intelligence" policies that apply only to soldiers in the MAVNI program. The lawsuit alleges this is unconstitutional, because the DOD is effectively discriminating against a group of U.S. citizens.
In response, the DOD said it formally withdrew the challenged policies in June 2017. The Pentagon now claims it considers MAVNI soldiers for security clearances "under the same terms, conditions, and criteria as any other U.S. citizen." And it pointed to several soldiers who have subsequently received security clearances after being unable to do so under the previous policies.
But this was not good enough for U.S. District Judge Thomas S. Zilly. On April 11, he issued a preliminary injunction against Secretary Mattis, prohibiting the DOD from "enforcing any rule, policy, or guidance memoranda preventing U.S. citizen MAVNI soldiers enlisted in the Army as a class from equal treatment in connection with their applications for interim security clearances." Zilly said the injunction was necessary because despite the DOD's recent about-face there was evidence that "individual decision makers responsible for determining interim security requests are still failing to consider requests from MAVNI soldiers under the same terms, conditions, and criteria as non-MAVNI soldiers."
Need Help Getting Your Security Clearance?
Once again, it is important to emphasize that courts do not typically review individual decisions to grant or deny security clearances. This particular case involves alleged discrimination against a class of individuals in violation of their constitutional due process rights. If you are need advice from a qualified Maryland security clearance attorney on how to address your particular situation, call the offices of Henault & Sysko, Chartered, at 410-768-9300 today.
Sources:
military.com/daily-news/2018/04/15/recruits-bureaucratic-limbo-citizenship-program-suspended.html
scholar.google.com/scholar_case?case=1944503706173256224