Could My Social Drinking Affect My Security Clearance?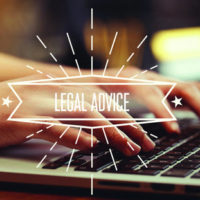 There are many personal vices or habits that can make it more difficult to obtain a security clearance. For example, under Department of Defense (DOD) guidelines, a person's "excessive alcohol consumption" may be cited as grounds to deny a security clearance, as such drinking "often leads to the exercise of questionable judgment or the failure to control impulses." Obviously, this does not bode well for anyone trusted with classified information.
DOHA Cites DWIs, Traffic Tickets in Denying Security Clearance
Keep in mind, the DOD rules do not just apply in cases where a person has been diagnosed with alcohol addiction. Any "alcohol-related incidents" in an applicant's past may be considered. This includes prior convictions for drunk driving, or even domestic violence incidents allegedly provoked by alcohol.
Consider this recent decision by the Defense Office of Hearings and Appeals (DOHA), which reviews DOD decisions to deny security clearances. The applicant in this case is a man in his early 50s who works for a defense contractor. His position requires a security clearance, which he has held since 2010. In 2016, he filed a new security clearance application, which the DOD denied in 2017, citing concerns about the applicant's excessive alcohol consumption.
More specifically, the applicant had three prior DWI convictions. The first such incident took place nearly 25 years ago, in 1994, after the applicant "went out drinking with friends after a softball game." The other two DWI charges–in 2010 and 2012–also arose from "drinking in social situations." The applicant told the DOHA administrative judge that following the 2012 DUI, he received alcohol counseling and "self-imposed a rule … that if I'm responsible for getting anywhere I won't drink." And in fact, the applicant has not had "any alcohol offenses" since 2012.
The judge credited the applicant's testimony on this point and found that he "mitigated" the DOD's concerns regarding excessive alcohol consumption. However, the judge also could not overlook the applicant's prior "criminal conduct," not just with respect to three DWIs, but also more recent conduct involving his driving. For instance, the applicant received multiple traffic tickets for aggressive driving between 2015 and 2017. Although none of these incidents involved drinking, they nevertheless "establish a pattern of questionable judgment and inability to comply with rules and regulations," according to the judge. And given that these traffic offenses are fairly recent, the judge said he "cannot conclude that they are unlikely to recur and no longer cast doubt on his reliability, trustworthiness, or good judgment." For these reasons, the judge denied the applicant's request for a security clearance.
Get Help from a Security Clearance Lawyer Today
Aside from the obvious lessons here–don't drink and drive and always practice safe driving–the bigger takeaway is that if you are planning to apply for a security clearance, you need to be upfront and honest about any and all past misconduct. An experienced Maryland security clearance lawyer can assist you in presenting your case to the DOD or DOHA. Call the offices of Henault & Sysko, Chartered, at 410-768-9300, if you need help with a security clearance matter today.
Source:
ogc.osd.mil/doha/industrial/2018/17-01942.h1.pdf