Do I Have Any Recourse After Being Found "Unsuitable?"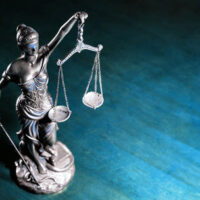 In order to obtain certain government positions, a person must apply for and be granted a security clearance. This is a process that can be long and involved; given the high stakes of granting a clearance, the relevant agency has to be certain that the person's appointment would not damage the workings or the reputation of the service. In addition to the relevant paperwork, a potential applicant for a certain type of government position must go through what is known as a suitability discrimination. If you are found 'unsuitable,' you may have very little recourse in terms of appeal. A 2020 decision from the Equal Employment Opportunity Commission (EEOC) clarifies what 'suitability' exactly means, and what it does not.
EEOC Clarifies "Unsuitability" vs "Denial"
The complainant had been working for a staffing firm, working for a subsidiary of the U.S. Department of the Treasury as a technical writer. In early 2020, the Internal Revenue Service (IRS) conducted a background information on the complainant and found that she was "unsuitable to access IRS facilities." As a result of this, the complainant was effectively demoted, her job title changing and requiring her to request approval for most of her actions. In addition, the IRS informed her staffing firm of the result.
Despite Complainant not needing access to IRS facilities to perform her work, the IRS requested that she not work with IRS facilities or data, and eventually, the staffing firm terminated Complainant's contract, though her complaints were filed before this event. Complainant alleged in Complaint No.1 that she was found unsuitable due to discrimination on the basis of race, sex, and parental status (which is not actually a cause of action, unless as part of a sex/gender discrimination claim). Complaint No.2 surrounded alleged retaliation for prior protected activity, which stems from the filing of her first claim.
The IRS's equal employment opportunity (EEO) function vetted her claims, and dismissed them both – No.1 for failure to state a claim, and No.2 for stating the same claim as No.1. Both claims were found to have allegedly originated out of the IRS' denial of suitability based on security clearance-related grounds. However, the EEOC reversed some of the decision, and modified other parts, primarily because the EEO function proceeded on the assumption that Complainant was denied a security clearance, when the IRS only stated that Complainant had been found unsuitable. The two are not the same.
Federal law states that a list of eight factors must be used in determining a person's suitability. Some include the presence or absence of (1) "misconduct or negligence" in employment; (2) criminal or dishonest conduct; (3) material, intentional false statement or deception; and (4) "knowing and willful" participation in any activity designed to overthrow the U.S. government by force, among others. The opinion did not state why Complainant was deemed unsuitable, and yet she has procedural rights that were apparently not honored.
In addition, the complainant also argued that she did not require the use of IRS facilities or classified data in order to perform her job, and so should not have experienced negative employment action. While the commission did not rule on the ultimate merits of her claim, they did rule that she had raised a valid claim. Ultimately Complainant may not prevail on her claims, but the EEOC's determination was that Treasury and the IRS did not have the right to dismiss them out of hand.
Contact A Maryland Security Clearance Attorney
If you are denied a security clearance, you have little to no right to appeal. However, if you are deemed unsuitable by your agency or by the Office of Personnel Management (OPM), you do have procedural rights. If you have questions surrounding your security clearance or your suitability determination, contacting a Maryland national security attorney from the firm of Henault & Sysko Chartered may help to get them answered. Contact our offices today at (410) 768-9300 to speak to an attorney.
Sources:
eeoc.gov/sites/default/files/decisions/2020_12_07/2020004360-2020004343.pdf
law.cornell.edu/cfr/text/5/731.202