Does My Country of Birth Matter When It Comes to Getting a Security Clearance?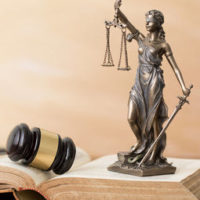 When it comes to everyday civilian employment, the country of your birth is largely irrelevant. Indeed, federal civil rights laws prohibit most employers from denying you a job on the basis of national origin. But for military and defense contractor positions that require a security clearance, that is not the case.
One of the guidelines used by the Department of Defense (DOD) in granting or renewing a security clearance deals with issues of "foreign influence." Basically, DOD wants to make sure anyone granted a security clearance does not have a "divided allegiance" between the U.S. and a foreign nation. This is not limited to foreign nations in conflict with the U.S.–to the contrary, it may include allies and strategic partners.
ALJ Finds no "Divided Allegiance" on the Part of Indian-born U.S. Citizen
All of this is to say that if you were born outside the U.S. and/or still have family living in a foreign country, this could affect your ability to obtain a security clearance. But at the same time, DOD is not supposed to deny a clearance merely because of your national origin. Instead, DOD regulations require an evaluation of a security clearance applicant's conduct and "all of the relevant circumstances."
For example, an administrative law judge (ALJ) for the DOD's Defense Office of Hearing & Appeals recently granted a security clearance to a U.S. citizen of Indian descent who required a security clearance to work for a defense contractor. DOD previously raised concerns that the applicant's Indian heritage, and the fact he still had family living in the country, raised "foreign influence" concerns.
But as the ALJ explained, these concerns appeared to be largely unfounded. The applicant has lived in the U.S. for more than 20 years and is a naturalized citizen. His wife is also an Indian-born naturalized citizen, and both of their children were born in the United States. The applicant does have several relatives still residing in India–including three siblings and several in-laws–but none of them "work for, or have connections with, the Indian government, according to the ALJ.
DOD's foreign influence concerns were more general in nature. The government pointed to past incidents where "parties in the United States" attempted to illegally export sensitive technologies to India. In addition, the U.S. government has previously criticized India for "widespread human-rights problems," and the country's longstanding "rivalry" with Pakistan over the Indian states of Kashmir and Jammu.
That said, the ALJ concluded that there was no "derogatory information" regarding the applicant's personal history. Despite having "ongoing" contact with his Indian relations, there was no evidence of any "divided allegiance" between the U.S. and India. Accordingly, the ALJ said it was "consistent with the national interest" to grant the applicant his security clearance.
Henault & Sysko Can Help You Make the Case for Your Security Clearance
Not every foreign influence objection can be overcome as easily as the one described above. This is why you need to work with a qualified Maryland security clearance lawyer if you need help making your case to DOHA and the DOD. Call the offices of Henault & Sysko, Chartered, at 410-768-9300, if you need help today with any legal matter related to a government security clearance.
Source:
ogc.osd.mil/doha/industrial/2018/17-02285.h1.pdf