Does the Government Have to Give a Specific Reason for Denying Me a Security Clearance?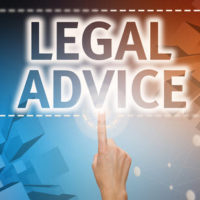 Many low-level private sector jobs require security clearances, including airline baggage handlers. Such personnel require a security clearance to access restricted areas under the jurisdiction of U.S. Customs and Border Protection (CBP). And under CBP regulations, there are dozens of grounds for denying a clearance, mostly related to cases where the employee committed a "disqualifying offense" within the previous five years.
Judge Criticizes Customs for Not Properly Explaining Denial of Baggage Handler's Security Clearance Renewal
In most cases, a person may not seek judicial review of a decision to deny a security clearance. These are considered discretionary acts of the executive branch of the U.S. government. But according to a recent decision by a federal judge in Arizona, you can seek judicial review to force CBP to follow its own rules when denying you a security clearance.
Here is briefly what transpired. The plaintiff worked as a baggage handler for a commercial airline at Phoenix Sky Harbor International Airport. CBP refused to renew the plaintiff's security clearance in 2016. The CBP's stated reasoning, in its entirety, was as follows:
On or about September 9, 2011, you were arrested by United States Border Patrol agents near Blythe, California as a driver of vehicle carrying one illegal alien. This is a violation of 19 CFR 122.183(a)(4)(xxxiv), "Any violation of a U.S. Immigration law,… ." This is reason for denial.
In fact, the Border Patrol briefly detained the plaintiff–who is a U.S. citizen–and two other men at the California-Arizona border. The plaintiff was never charged with a crime. Apparently, the agents suspected that one of the two men traveling in the plaintiff's car might have been an undocumented alien. But this man was not arrested either. Nevertheless, CBP officials maintained that renewing the plaintiff's security clearance would somehow "endanger the revenue or the security of the area or pose an unacceptable risk to public health, interest or safety, national security or aviation safety."
The plaintiff sued the federal government on a number of grounds. On June 8, 2018, U.S. Senior District Judge Neil V. Wake dismissed most of the plaintiff's charges except for one. The court held that while it could not review the "substance" of a decision to deny a security clearance, it could look at whether an agency "follows its own regulation" in making its decision. Here, the government was required to give the plaintiff "enough information to enable him [] to make a meaningful response to the agency's proposed suspension of the security clearance." But "to this day," the judge noted, the government still refuses to "explain what law" the plaintiff actually violated.
In court, the government argued the defendant "does not deny that he was arrested" in 2011 on suspicion of illegally transporting an "illegal alien." But that was stretching the truth. The judge said he was "unaware of any statute that imposes strict liability for transporting illegal aliens," assuming that is what happened. And while the Court "need not agree with, or even analyze, Customs's proffered rationale," the agency must still "proffer a rationale."
Need Help with a Security Clearance Application? Call Us Today
Nobody has the right to a security clearance. But you do have the right to expect federal officials to follow their own procedures when considering your application for a security clearance. If you suspect an agency is not playing by the rules and need advice from an experienced Maryland security clearance lawyer, call the offices of Henault & Sysko, Chartered, at 410-768-9300 today.
Source:
scholar.google.com/scholar_case?case=1871931622439572666