Government Suitability & Fitness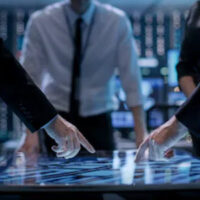 Experienced National Security Law Attorneys Representing Government Employees and Contractors in Suitability & Fitness Cases
At Henault & Sysko Chartered, our suitability & fitness attorneys have a long history representing government employees and federal contractors across a wide range of legal matters. If you have been denied a position or removed over concerns about suitability & fitness, we are here to help. Our law firm represents clients Maryland and Washington, DC. To schedule a fully private consultation with an experienced national security law attorney, please contact us today.
Suitability and Fitness Actions: Federal Regulations
As defined by the Office of Personnel Management (OPM), "suitability" refers to identifiable character traits and past conduct that can be used to decide whether employment would protect integrity and promote efficiency of the agency. The OPM defines fitness as the level of character and conduct deemed necessary for a person to work for or on behalf of a federal agency.
If an employee or contractor is deemed unsuitable or unfit for a position, an agency can deny employment, remove an employee, or block reinstatement. Under federal law (Code of Federal Regulations (5 CFR 731)), a wide variety of different information can be used to make suitability determinations, including:
Negligence in employment;
Misconduct in employment;
Criminal behavior;
Dishonesty;
False statements;
Substance abuse;
Illegal drug use; and
Acts against the U.S. government.
Suitability & Fitness Denials vs. Security Clearance Denials: Key Differences
It is important to recognize that suitability & fitness determinations are not the same thing as security clearance actions. While a security clearance action is a direct national security issue, a suitability & fitness denial is viewed more as a human resource matter.
Unfortunately, government employees and federal contractors who have been denied on suitability/fitness grounds are not necessarily granted appeal rights—at least not automatically so. While you can always appeal a security clearance denial, suitability & fitness denials are subject to agency-specific rules and regulations. Still, in some cases, it may be possible to get a review of the decision by the Merit Systems Protection Board (MSPB).
On the other hand, the consequences of a suitability & fitness denial are generally more limited than a security clearance denial/revocation. Apart from not being hired or being removed from service at a particular agency, there may be no broader effect on eligibility for federal employment.
How Our National Security Lawyers Can Help 
If you received an adverse decision on suitability/fitness grounds, it is imperative that you take immediate action to protect your rights. In most cases, suitability denials come in the form of a "Notice of Proposed Action" (NOPA). At Henault & Sysko Chartered, we understand the stress and confusion that comes with suitability denials. Our national security law team is here to help you navigate the process and protect your future. Among other things, we will:
Conduct a confidential assessment of your case;
Review the "Notice of Proposed Action";
Answer your questions and explain your options;
Investigate the matter—gathering relevant evidence; and
Take the appropriate legal action to protect your career and your rights.

Call Our Government Suitability & Fitness Lawyers Today
At Henault & Sysko Chartered, our national security law attorneys have the skills, experience, and expertise to handle government suitability & fitness cases. We will protect your rights and interests. To set up a strictly confidential consultation, please contact our law firm today. With law offices in Washington, DC and Glen Burnie, MD, we serve employees and contractors throughout the region.