How Will an Old Credit Card Debt Affect the Renewal of My Security Clearance?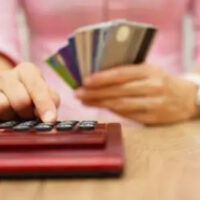 Many people who require a security clearance for their jobs run into problems due to financial difficulties. Under the Department of Defense's guidelines, the "failure to live within one's means, satisfy debts, and meet financial obligations" may be cited as grounds for rejecting or revoking a clearance. The main concern is that a clearance holder desperate to pay off their debts may try and raise money by selling classified information.
Judge Finds Applicant "Mitigated" Concerns Despite Not Addressing Unpaid Debt Earlier
At the same time, the mere fact that an applicant has an unpaid credit card balance or medical debt does not automatically disqualify them from holding a security clearance. The Defense Office of Hearing and Appeals (DOHA) will consider any "mitigating conditions." But the burden is on the applicant, not the government, to show mitigation is warranted.
Here is a recent example where this occurred. In this case, a DOHA administrative judge granted an application to renew a security clearance despite the applicant's financial considerations. The applicant here is a 65-year-old man who previously served in the Navy. For the past 14 years, he's worked as a mechanical technician for a defense contractor.
While seeking to renew his security clearance, DOD officials raised concerns over the applicant's credit card debt. Specifically, the applicant defaulted on a debt of $17,143 in 2013. The applicant explained that his wife had become seriously ill around that time. As a result, she sustained a loss of income, and the applicant was forced to use the couple's credit card to pay for household expenses.
Eventually, the credit card company charged-off the account. However, after this issue was raised during the review of the applicant's security clearance, he arranged for a monthly payment plan of $100 per month for 172 months.
The administrative judge was satisfied with this resolution. The judge further noted the applicant had no other history or defaulting on debts, i.e., this was a one-time issue due to his wife's "serious illness and loss of income." At the same time, the judge said the applicant's failure to address this issue back in 2013 did raise legitimate concerns "about his reliability, trustworthiness, and judgment."
That said, the evidence as a whole weighed in favor of granting the security clearance. This was simply a case where a "mature individual [] experiences a life-changing event without any serious financial consequences."
Speak with a Maryland Security Clearance Attorney Today
Before you apply for a security clearance, it is critical to carefully review your finances. If you have any old, outstanding debts, it is best to address them upfront. Under no circumstances should you try to hide or make excuses for the debt. Where there are legitimate reasons for the debt, such as a sudden illness, make sure you properly document them, as they may provide the necessary proof of mitigating factors to protect your clearance.
An experienced Maryland security clearance lawyer can provide you with further guidance and assistance. Contact Henault & Sysko Chartered today at 410-768-9300 to schedule a consultation.
Source:
ogc.osd.mil/doha/industrial/2020/19-01328.h1.pdf
https://www.hsclaw.com/suitability-and-fitness-determinations-how-they-differ-from-security-clearance-actions/