How Your Sexual History Can Affect Your Security Clearance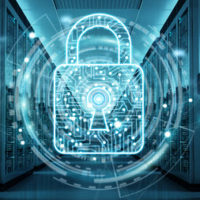 When the Department of Defense reviews an application for a security clearance in Maryland, it does not just examine the applicant's professional history. The government also looks deep into the applicant's personal history, including his or her "sexual behavior." This includes sexual behavior where a criminal offense occurs, such as prostitution, but it also broadly incorporates any sexual act that "reflects a lack of judgment or discretion," or which might subject the applicant to blackmail. It is important to note, however, that an applicant's sexual orientation does not, in and of itself, constitute a risk to national security.
DOHA Judge Does Not Accept "Sex Addiction" as Excuse for Applicant's Long History of Using Prostitutes
But illegally paying for sex almost always raises concerns. Here is a recent decision from the Defense Office of Hearings and Appeals (DOHA) on this very point. In this case, the unidentified applicant sought a security clearance in connection with his work for a federal contractor. The Department of Defense decided to deny the clearance due to the applicant's past sexual behavior.
More precisely, the DOD objected to the fact the applicant "paid for sex with prostitutes at least six times between 1987 and 2015." Indeed the applicant, a 56-year-old U.S. Army veteran, admitted to soliciting prostitutes while previously holding a "top secret" security clearance. But as suggested by the above timeline, the applicant's sexual behavior issues stretched back more than three decades. While stationed overseas with the Army in the late 1980s, for instance, the applicant "went to a strip club and solicited sex from one of the dancers there." Much later, in 2013, the applicant said he subscribed to a website that enabled him to solicit sex from prostitutes online.
In fact, DOD officials noted the applicant went to some lengths to conceal his sexual behavior, such as "using a disposable cell phone" and "providing false employment and other personal information" to the web service he used. The applicant acknowledged he took those actions as "he knew his conduct was illegal and that it might subject him to coercion to leverage his access to classified information."
The applicant maintained that he has a sexual addiction for which he received counseling and participated in a 12-step Sex Addicts Anonymous program. Before DOHA, he said that he no longer had a "desire to use prostitutes," although he did not present any medical information or references from his program to confirm this statement.
DOHA found the applicant's treatment was "not sufficient" to mitigate the DOD's objections to his security clearance. For one thing, his long history of illegal sexual conduct "was impulsive and reflected a gross lack of judgment and discretion." Aside from the legality, the DOJA administrative judge noted the sex itself "involved a high degree of risk," as he did not know the women he hired or consider the "potential link between prostitution and human trafficking." And while the defendant claimed he no longer uses prostitutes, the administrative judge noted that "only three years has passed since Applicant's last use of prostitutes," and that by his own admission, the applicant had gone longer intervals between paying for sex.
Call Henault & Sysko If You Need Help with a Security Clearance Matter
One final thing to note about this case. The government initially learned about the applicant's prostitution habit when it administered a polygraph to him in connection with his previous top secret clearance (which was then revoked). Lie detectors are often used to prompt applicants to admit to potentially disqualifying conduct upfront. This is why it is always a good idea to consult with an experienced Maryland security clearance lawyer if there is anything in your personal history that might be problematic. Contact the offices of Henault & Sysko Chartered at 410-768-9300 to speak with a member of our legal team today.
Source:
ogc.osd.mil/doha/industrial/2018/18-00757.h1.pdf
https://www.hsclaw.com/does-a-negative-job-reference-on-a-security-clearance-application-constitute-defamation/