Responding to Interrogatories from Defense Office of Hearings and Appeals (DOHA) or Department of Defense Consolidated Adjudications Facility (DoD CAF)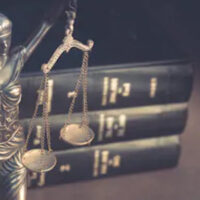 Have you received Interrogatories from the Department of Defense Consolidated Adjudications Facility (DoD CAF) or the Defense Office of Hearings and Appeals (DOHA)? If so, you are probably feeling like all other individuals who have received them in the past, and as those will feel in the future – nervous, anxious, scared, and confused.
What does it mean to receive interrogatories? The Government does not come out and say it, unfortunately. It means that your current investigation or reinvestigation to obtain or retain a Security Clearance has developed derogatory information that the Government is concerned about and they are asking additional questions to verify or mitigate that derogatory information. This is your first (and most times only) chance to mitigate the Government's concerns before a Statement of Reasons (SOR) or other Government Security Clearance Decision document is published. If you don't understand exactly what the Government is looking for, or understand how to mitigate the issues, you could find yourself with a proposition by the Government to revoke or deny you a Security Clearance.
The biggest issue? Simply answering the Government's questions, for the most part, does not mitigate the issues. In fact, most clients who we see attempt to answer the interrogatories themselves end up in a worse position by the time we get to meet them.
In my opinion, interrogatories are the Government's attempt to pull a "fast one" on cleared individuals (or those seeking security clearances). It is extremely important to understand the thirteen (13) Adjudicative Guidelines contained in Security Executive Agent Directive 4 (SEAD 4), Appendix A, and the implications of the questions presented by the Government. The thirteen adjudicative guidelines are as follows:
(1) GUIDELINE A: Allegiance to the United States
(2) GUIDELINE B: Foreign Influence
(3) GUIDELINE C: Foreign Preference
(4) GUIDELINE D: Sexual Behavior
(5) GUIDELINE E: Personal Conduct
(6) GUIDELINE F: Financial Considerations
(7) GUIDELINE G: Alcohol Consumption
(8) GUIDELINE H: Drug Involvement and Substance Misuse
(9) GUIDELINE 1: Psychological Conditions
(10) GUIDELINE J: Criminal Conduct
(11) GUIDELINE K: Handling Protected Information
(12) GUIDELINE L: Outside Activities
(13) GUIDELINE M: Use of Information Technology
In response to the interrogatories, the answers you provide to the Government can put you in a worse or better position in your attempts to obtain or retain your security clearance. In some cases, the right responses can completely mitigate the issues moving forward.
The Government will frequently use tricks to subvert their own regulations, such as attaching a Report of Investigation to the interrogatories and asking you to state whether the report accurately reflects the information you provided to investigators. How is this trickery? The reports are often incorrect in nuanced ways that an untrained eye would not catch, and at a hearing in front of an Administrative Judge at the Defense Office of Hearings and Appeals (for industry cases) the Government can use your responses to enter the Report of Investigation into evidence, avoiding the specific exclusion of those documents contained in DoDD 5220.6 E3.1.20. That report could be the downfall, as has been, for several individuals in the past.
All in all – it is advisable for individuals to at least seek a consultation with an attorney about their interrogatories. An attorney that practices in the field of Security Clearance Law and Defense can help through representation or offer some simple guidance to get you on the right path.
Contact Henault & Sysko, Chartered today for a free consultation  to review your interrogatories at (410) 768-9300 or https://www.hsclaw.com/contact-us/