Will an Accidental Lie or Omission Doom My Security Clearance Chances?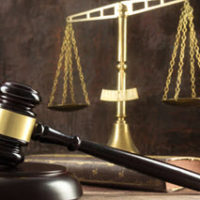 Honesty is the best policy. That is more than common sense. When it comes to applying for a federal government security clearance, honesty is your only option. Any lie, error, or omission in your security clearance application (SCA) can–and will–be used as grounds to deny you a clearance.
Even if you only lied by accident, say because you misunderstood the scope of a question, Department of Defense (DOD) officials are not going to cut you any slack. This is why it is always a good idea to consult with an experienced security clearance lawyer before submitting your SCA. The best way to deal with a mistake is not to make one in the first place.
DOHA Denies Clearance After Applicant Failed to Disclose Sending Money to Family Members Abroad
Consider this recent decision issued by the Appeal Board of the Defense Office of Hearings and Appeals (DOHA), which reviews DOD security clearance decisions. The applicant–who is not publicly identified, as is common in these cases–sought a security clearance. He completed two SCAs, in 2014 and 2016, respectively.
On both occasions, the applicant replied "no" to the question, "Have you ever provided financial support for any foreign national?" But this turned out to be incorrect. The applicant had given a similar answer when interviewed by counter-intelligence officials on multiple occasions between 2011 and 2016.
In fact, the applicant had given approximately $32,000 to family members living in Afghanistan, where the applicant is also from. These payments preceded the applicant's SCAs. He later told a DOHA administrative law judge (ALJ) that his failure to disclose the payments "was not intentional" and that he simply "was not paying attention to the question." The applicant further suggested that a recruiter working for the government contractor assisting him with the application "didn't pay attention" as well.
During his appeal, the applicant elaborated further on this point. He said, "Time and again I mentioned to the recruiter that I have sent money to my parent back home in the past 10 years," but the recruiter allegedly said it would "expedite" the applicant's security clearance if he simply answered "no" to the question about supporting foreign nationals. The applicant insisted that at no time did he "mean to make any false reports" to the DOD.
Neither the ALJ nor the Appeal Board was sympathetic to these arguments. For one thing, the Appeal Board noted the plaintiff–who represented himself without the assistance of an attorney–never raised the issue of the recruiter's alleged instructions before the ALJ. As a matter of law the Appeal Board will not consider "new evidence" that was not previously considered by the initial hearing officer.
More to the point, the fact remained the applicant "falsified his responses to SCA questions." This was sufficient grounds to deny the applicant a security clearance. His "evolving" explanations for why he gave false answers only served to undermine his credibility.
Get Help Understanding Security Clearance Applications
Security clearance applications are thorough and often confusing forms. They are designed to provide the government with as much information as it needs to decide whether or not someone is an acceptable security risk. If you are unsure about any of the questions or requests for information, you should speak with a qualified Maryland security clearance attorney. Call the offices of Henault & Sysko, Chartered, at 410-768-9300 if you need help today.
Source:
ogc.osd.mil/doha/industrial/2018/16-01645.a1.pdf