Can Hearsay Evidence Count Against Me in a Security Clearance Appeal?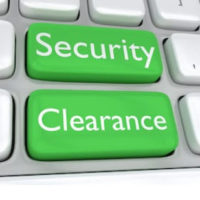 When the Department of Defense denies your application for a security clearance, you do have the right to appeal and ask for a hearing. Such hearings are administrative in nature, however, rather than criminal. This means that certain types of evidence that are not admissible in a normal court may still be considered by the Defense Office of Hearings & Appeals (DOHA). Indeed, DOHA can even look at evidence of a crime you were accused of but never formally charged with.
DOHA Rejects Applicant Despite Collapse of Criminal Case
This exact scenario came up in a recent DOHA case. The applicant here previously received a security clearance, which was required as a condition of his employment. The applicant's clearance was then suspended in 2013 after he was arrested on sexual assault charges.
Specifically, a grand jury indicted the applicant on "four counts of aggravated rape of a child, six counts of indecent assault and battery on a child under age 14, one count of assault and battery with intent to rape, and one count of assault and battery by means of a dangerous weapon," according to DOHA records. The alleged victim was the applicant's then-stepdaughter, who was 12 years old at the time.
The applicant pleaded not guilty to all of the charges. In 2015, prosecutors decided to abandon the case after they determined they could not prove the applicant's guilt "beyond a reasonable doubt." The applicant consistently maintained, both in the criminal proceeding and later when seeking reinstatement of his security clearance, that his stepdaughter falsely accused him.
Nevertheless, a DOHA administrative judge considered evidence prepared as part of the abandoned prosecution, including hearsay statements made by the applicant's ex-wife, in deciding to deny the applicant a new security clearance. The judge also cited the applicant's "lack of candor about the criminal charges during his security clearance adjudication." Ultimately, the judge believed the applicant lied when he denied engaging in "inappropriate behavior" with his former stepdaughter.
An Appeal Board upheld the judge's decision. It noted the state's decision not to prosecute the applicant does not prevent DOHA "from finding an applicant engaged in the conduct underlying those charges." And while a jury in a criminal trial cannot assume a defendant's guilt based on an indictment, it may be considered in an administrative hearing such as this one. Hearsay is also admissible, the Board said, and may "constitute substantial evidence."
Speak with a Maryland Security Clearance Attorney Today
As you can see, even being accused of a crime can damage your ability to obtain (or retain) a security clearance. That is why you need to follow certain procedures if you have been arrested, even on a charge you believe to be false. An experienced Maryland security clearance adjudications and appeals lawyer can assist you in this process. Contact Henault & Sysko Chartered at 410-768-9300 if you need to speak with a member of our security clearance legal team today.
Source:
ogc.osd.mil/doha/industrial/2019/16-03603.a1.pdf
https://www.hsclaw.com/failing-to-pay-your-taxes-on-time-can-cost-you-your-security-clearance/